Allelo Recognized as Semifinalist in GSV Cup Pitch Competition
By Daniel Hack
January 18, 2022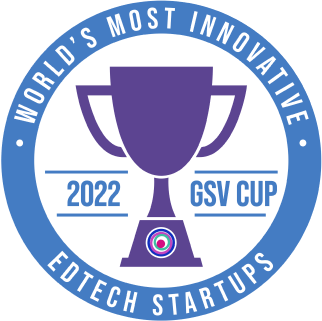 When we founded Allelo in 2020, we knew that the service we provide - transforming classrooms and putting student discussions at the center of education - was important. We knew we had something incredible on our hands. When teachers are in the classroom, it can be difficult to evaluate individual student engagement. With many students across the country learning from home, ensuring students are engaging and building discourse skills has become even more difficult.
We could not have predicted the pandemic, which has made our services invaluable. With Allelo, teachers are able to evaluate student engagement, as individuals and as a class. Allelo has made it possible for teachers to facilitate small-group, synchronous, text-based discussions among students, in-class, hybrid, remotely or as a homework assignment. Our AI-backed conversational analytics measure a student's ability to stay on topic, their receptiveness to others' point of view, and their levels of participation, with more to come. It has been so exciting growing Alello from an idea into a startup, helping teachers across the country facilitate synchronous, small-group text-based discussions.
We are thrilled to share that this hard work is being recognized in the world's largest pitch competition for EdTech startups. We have been selected to the GSV Cup Elite 200, representing the top pre-seed and seed stage startups in digital learning. This journey is just beginning, and winners will be announced at the ASU GSV Summit this April.
Learn more about the competition here.